Real verified customer reviews of Ooma Business Phone Starter Pack .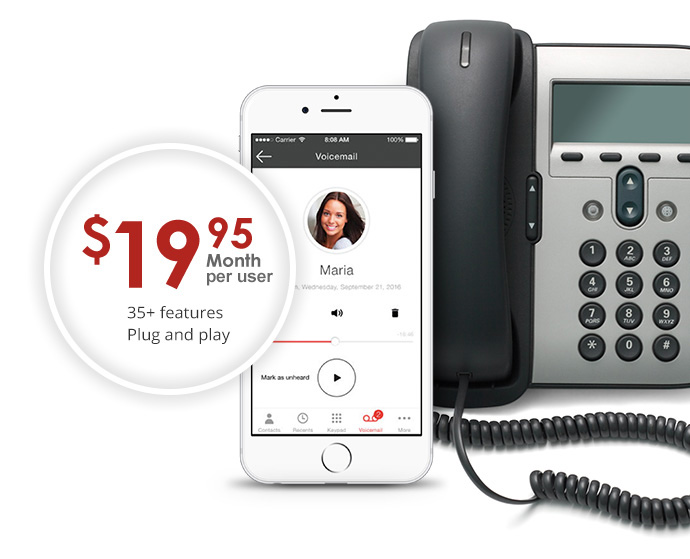 Ooma reviews from customers:
Chet Neufeld on Jan 19, 2019
Set up was really simple. Not many steps, the instructions are easy to follow and there is technical support if needed. Administering your account online is easy too. Good call quality and lots of features. The cost is about half of what we were paying.
---
I just started my own Wealth Management firm in 2017, and am building my business up from zero basically. I still needed to have the professional look and feel of the more established firms, so I set out looking for a voip phone system. I almost signed up with a competetor of Ooma's, but came across their website towards the end of my search. Upon looking, they were the best equipment for the most affordable price per month. I was worried about how voip would sound, and how the quality would be for such a price, but it's been fantastic. I've had no complaints in 8 months now. The equipment is great, sound quality is that of a land line, the online fax is very convenient, and the price I pay is unbeatable in the industry. Also, their customer service is fast, helpful, and most importantly, HUMAN! Overall, I don't have a bad thing to say about Ooma, and I'm glad I made the choice that I did. Saving the amount of money that I have, it's allowed me to allocate those resources into actually growing my business, instead of just spending it on utilities. Assuming all things remain constant with their service, I plan on staying with Ooma for a long time to come.
---
We are a busy Clinical Hypnotherapy Clinic and I love the automated answering service. We have saved hundreds of dollars in monthly fees and international calls. I love this!
---