We'd love to hear from you about your experience with
Ooma Smart Cam.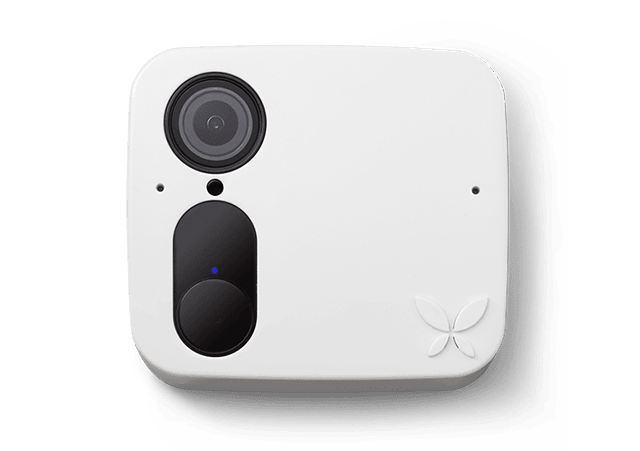 Reviews from other customers:
PAUL JONCAS on Apr 16, 2019
The quality of the product is fantastic. I could not imagine how I could get this service at this unbelievable price. Installation was as easy as could be with the instructions. What a discovery. Cudos guys.
---
Wayne Allen on Apr 15, 2019
The Internet is the way of the times. Cable companies and telephone companies have been taking advantage ever since the Tele was invented. I'm very pleased. Service is the best. Wayne Allen
---
Stop wasting money on your land line!
Brian Griffiths on Apr 15, 2019
Most people I know have abandoned their old home telephone services in favour of cellular options. I have been reluctant to do this because my home gets a weak signal at the best of times and therefore I give important contacts my wired phone number to provide a reliable means of contact. Using Ooma, I made a small investment in equipment to replace my traditional wired phone that will pay for itself in a few months. I get to keep my old number and have enhanced phone services for a tiny fraction of the cost from my phone company. Setup was a breeze, the only hiccough being poor communication from my old provider in porting my number to the Ooma service. Sound quality is as good or better than my old provider and all of Canada is in my local calling area. So far, only a month in, I could not be more pleased.
---
Dharmesh Gandhi on Apr 08, 2019
Its amazing service with amazing price.
---
Not too long with Ooma yet but so far all is good. Voice quality sometimes is not perfect but good enough. Comparing to my previous provider though it seems like perfect. Over all am very satisfied with service. Love all features that come with premium and price is absolutely unbeatable (hope will stay like that).
---
Great product. Call quality is as good as my old land line. Glad I made the switch.
---
Great Price should of done this change of phone line many years ago.....savings 0f 55 dollars...
Frances Greeley on Apr 08, 2019
Change of land line (bell) to OOma should of beeen done many years ago.....easy setup, customer service great what more and I ask for....Thanks OOma
---
Excellent choice for top quality VOIP service
Rudy Vandenbelt on Mar 27, 2019
The only issue I've had is that it seems that when I transferred my number from my old system, that the number that I had from OOMA was not released from my account. I got a call last night from some guy who owned the old number and dialed it only to get me! Very odd.
---
Very glad to have chosen ooma. No more big monthly bills to pay. Your service is good. Thanks .
---
Andre Cantin on Mar 20, 2019
bonne technologie. je recommande
---
Ooma Butterfleye Wireless Full HD
Security Camera – White [Single Pack]
16 GB Storage
Ooma Butterfleye Wireless Full HD
Security Camera – Black [Single Pack]
32 GB Storage